(Last Updated On: March 22, 2019)
If you have fine natural hair or low density hair, you might not be able to use thick leave-in conditioners in your hair. These creme based moisturizers can leave your hair feeling weighed down, sticky and uncomfortable. That's why in this post, I want to recommend ten best leave-in conditioner sprays you can try out for your fine natural hair.
These products are also ideal for type 3 hair and even babies.
As a reader of the blog, I've prepared a free regimen which outlines how to maintain your hair, keep your hair moisturized and grow your hair! Click the image below to claim your freebie!

I'm an affiliate with Amazon which means that I earn a small commission from your product purchase at no extra cost to you.
Top 10 Leave-In Conditioners for Fine Natural Hair 
Product Claim: Lightweight, glycerin-free leave-in conditioner that uses the most curl-friendly herbal botanicals and emollient butters to add shine to your curls. Excellent for softening, conditioning and detangling your curls and coils!
5 Star Review: "Gives my very coarse and frizzy hair nice slip and makes it feel hydrated."
Product Claim: Curl Love is made with a lovely mixture of vitamins that will strengthen and stimulate hair growth and antioxidant rich oils that will boost and encourage curls.
5 Star Review: "I love this curl milk! Smells awesome and keeps my hair very moisturized."
RELATED POST: 20 Healing Benefits of Black Soap
Product Claim: This lightweight aloe-based spray is made of all-natural ingredients and contains vitamin B-5 to add moisture to your hair and completely eliminate frizz!
5 Star Review: "This product is perfect for my hair. It has enough slip to comb through my hair"
Product Claim: Light and effective moisturizer that gives natural hair a healthy shine.
5 Star Review: "I have extremely dry, 4C, low porosity hair and this is one product that my hair actually accepts and cooperates with."
Product Claim: An intense, daily leave-in conditioner for hair that consistently lacking in moisture. Prevent shrinkage and protect hair from damage with this daily conditioning spray.
RELATED POST: 10 Co-Wash Conditioners For Natural Hair
Product Claim: Strongly infused with a variety of herbs known to help stimulate the scalp and encourage hair growth; vegetable ingredients for detangling, moisture and suppleness; vegetable glycerine for humectant and shine; and an essential oil blend nutritious to the scalp.
5 Star Review: "Softens my hair and soothes my itchy scalp. A new staple can't wait to try other Oyin products"
Product Claim: Moisturize, hydrate and refresh your hair and scalp with natural ingredients like Argan oil and rose oil. This pH balanced formula conditions, adds shine and detangles hair without leaving buildup or residue.
5 Star Review: "This spray is great after day 3. I spray all over and it adds shine and manageability. It even helps detangle my tight curls."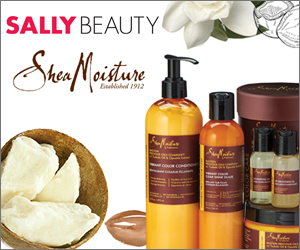 Product Claim: A lightweight leave in conditioner that penetrates deep into the hair cortex to lock in moisture, soften, strengthen and condition each strand.
5 Star Review: "It makes my hair soft and manageable and smells great!"
RELATED POST: 40 Black Owned Natural Hair Product Companies
Product Claim: This hydrating blend is sure to transport you to exotic locations with every spritz.
5 Star Review: "I love this detangler. I spray this in my hair and the tangles melt away. Amazing! It is also moisturizing. Great product."
Product Claim: Detangles and softens for maximum manageability.
5 Star Review: "This leave-in spray defines my curls, adds shine and soft hold"
There you have it. Which product on this list have you tried and which one are you going to be trying next? I'd love to know in the comment section.